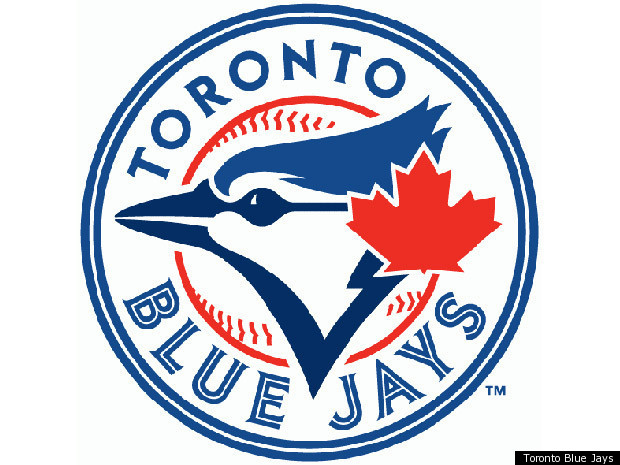 1.) Aaron Sanchez RHP B+
In an off season where a number of highly touted Jay's prospects have been dealt away for the likes of Jose Reyes, Josh Johnson, and R.A. Dickey, Sanchez is the last man standing. While Travis D' Arnuad was the clear cut top prospect in the Jays system before the blockbusters, and one could also argue that Marisnick, Nicolino, and Syndergaard were equal to or better prospects than Sanchez, he takes the top spot in their system by default. With that said, having Aaron Sanchez as the top prospect in your farm system is nothing to be ashamed of. He truly does have ace type stuff, he just has not learned how to harness it yet. In his first full season he was assigned to Low A Lansing and teamed up with Nicolino and Syndergaard to create a formidable trio of young arms that became known as "The Lansing Three". Scouts who followed the team clearly labeled Sanchez as having the highest upside of the three. His delivery looks effortless, yet he continuously generates velocities in the upper 90's, even reaching 99 mph at times. His lanky frame is ideal for a starting pitcher and his arms are extremely long, giving him even more projection. He uses the same arm speed for both his change up as he does for his fastball, and it is also an effective pitch. His curve ball could also be graded a 70 pitch on a good day. It has a tight 12-6 break. Low A hitters had very little success hitting the pitch last year. The only thing stopping Sanchez from being an elite pitcher is his aforementioned control problems. In fact he averaged over 5 free passes per nine last year. However with his athleticism and arm action their is hope that his control will improve as he learns to pitch.
2.)Roberto Osuna B+
Osuna pitched professionally in Mexico at the ripe age of 16. His rights were then purchased by the Blue Jays for 1.5 million dollars. As an amateur, scouts were worried that their was a little too much meat on his bones. But he has done a good job conditioning himself since signing, and has worked hard to shed fat and add muscle. Still at 230 lbs. as a 17 teen year old, he is still a pretty big kid. Despite his youth, Osuna impresses evaluators with the ability to add and subtract velocity from his fastball. He can hit as 96 on the gun. His command and feel for pitching are well beyond that of his peers. His change up has great arm speed and some nice late movement. His curveball needs a lot of work however, and it is slurvy at time. He throws it fairly frequently though, so he must have some confidence in it. As a 17-teen year old he showed the ability to miss a lot of bats too. He averaged over 10 K's per nine while pitching for Vancouver.
3.) Marcus Stroman B+
For me it does not matter whether or not Stroman winds up in the pen or rotation, his stuff is so electric that he is a potential all star in either role. Stroman was hands down my favorite college pitcher in the 2012 draft. I found myself continuously hitting the replay button on his scouting reports on YouTube. I also had the pleasure of watching him as Team USA's closer in a few games a summer ago. He could have not have pitched better in that niche, going just over 8 innings of work without yielding a single hit. He also struck out 17 batters, an average of over 2 an inning, and saved 4 games for the Collegiate National Team. Stroman has also been effective as a starter. In his 2012 campaign, he was the ace of a terrible Duke team, and recorded an ERA of 2.39 while posting high strike out totals. Stroman certainly has the stuff and athleticism to be a starter too. Stroman's first love was hoops, but he found more success on the diamond. When starting, his fastball operates in the 92-95 range, but out of the pen he can notch it all the way up to 98. The life on his fastball is electric, and it explodes towards batters just before it reaches the plate. However his slider is an even better pitch. He throws the pitch in the mid-80's with late tilt and a wipe-out break. Scouts have thrown grades as high as 70 on it. Stroman al
so mixes in a high-80's cutter and an effective change up. The two biggest knocks on Stroman are his size and command. He is well undersized for a starting pitcher, listed at just 5' 9". The obvious comparison is to Sonny Gray, but Stroman has longer more powerful legs that help compensate for his height. Furthermore, Stroman's command has come in gone at times during his career. In addition, Stroman also suffered a setback after being drafted when he was suspended for testing positive for performance enhancing drugs. However, he did not test positive for PED's, he actually was caught for a

stimulant known as methylhexaneamine. Frankly, i do not

think that this should warrant the same penalty as steroids, because it has a considerabl

y different impact on the body and can often be consumed by mistake in other stimulants that may be perceived as legal. Stroman will be banned until late May, where he will return to AA probably in a relief role. For the Jays it will be intriguing

option to let Stroman come out of the pen so he can accelerate quickly to the big leagues. For a Jays team that looks to be in the hunt for the pennant next season, he could prove to be a vary valuable asset next October.
4.) DJ Davis B
Missouri Prep Schools have a terrible track record of producing quality big league players. In fact, there has not been a player drafted out of a Mississippian High School to reach the show in well over a decade. Furthermore, the stereotype for African American prospects out of Southern High Schools are that they are ladened with tools but have hardly any polish. Davis is more polished than his stereotype may indicate and appears to always have a plan at the plate. Speed is his calling card, which grades as a true 80 on the scouting scale. In fact out of any one not named Billy Hamilton, he may have a faster pair of legs than anyone in all of the minor leagues. His sub 3.9 second times down the line blew scouts away as an amateur. However Davis is much more than just a burner. Their is some pop in his bat, with the potential to hit for a boatload of doubles and triples and also put up 10-15+ home run totals. Davis has a whipy swing that can catch up to almost any fastball. Breaking balls do plague him though and led to high strikeouts in his professional debut. With more reps and exposure to off speed pitches he should develop into a plus hitter. His only below average tool would be his arm, which could be labeled as "fringy". While it make take Davis a while to reach the big leagues, he could have a lot of value for fantasy owner and for the Blue Jays.
5.) Daniel Norris B-
After top prospects Dylan Bundy and Archie Bradley, Norris was arguably the best prep pitcher in the 2011 class. A strong commitment to Clemson University caused him to last a lot longer on the draft boards then he had originally expected. The Blue Jays snagged him with the 76th overall pick and lured him away from campus with a 2 million dollar signing bonus. Norris has a plus fastball that sits in the low 90's and can reach 96. Their is still a lot of projectablitiy in his frame and he could add even more velocity as he matures. Despite his lofty expectations, Norris suffered a rude awakening to professional ball. He also can mix in a curve, slider, and change up that all grade as average or better.Although his performance was not nearly as bad as his stats may indicate. His inflated ERA can partially be chalked up to that fact that only 45% of batters who reached base against Norris did not score. According to Baseball America, this was worst in the North West League. One concerning part of Norris' game is his mechanics. He struggles to repeat his delivery and his arm has a tendency to drag behind the rest of body. Norris was the starting quarterback on his high school football team since he is an exceptional athlete he should not have to much difficulty ironing out his mechanics. If he is able to rebound in 2013, he could be among the top pitching prospects in the game a year from now.
6.) John Stilson B-
Stilson was the Ace of the Aggies staff in 2010 and 2011, and was slated to be a high pick before a shoulder injury in may of 2011 bounced him out of the first round. The Jays couped him up in the third, and in 2012 he showed scouts the excellent stuff that made him so coveted in college. He is widely viewed as more of a bullpen arm because of his lack of durability and command, although he has pitched well as a starter up until now. He has the ceiling of a high leverage reliever and some believe that his demeanour suits that of a big league closer. The Blue Jays also appear to see him as a reliever, because they stuck him in the pen at the end of last season. There is no denying that his already excellent stuff would play up in the bullpen as well. His fastball peaks at 96 and he throws he throws a change up with superb sink that scouts drool over. He can also spin in 2 variation of a breaking ball, a slider and a curve. I prefer, the curve which has a powerful hammer break.
7.) Matt Smoral B-
Smoral entered 2012 with a lot of helium, but a broken foot sidelined him for almost all of the season. That did not stop the Jays from taking him in the second round and shelling out a 2 million dollar bonus to him. He is a physical presence on the mound, towering over competition at 6' 8". His fastball has been clocked in the mid 90's and he could add more if he fills out his lanky frame. With his size his heater also plays up because the length of his stride makes the release of his pitches that much closer to batters. Smoral's next best offering is his slider, which sits in the low 80's and I have heard it has been graded as a plus pitch. He rarely threw his change up as an amateur, and developing a third pitch will essential if he wishes to remain a starter. Like most Goliaths, Smoral struggles to repeat his delivery. This makes it hard for him to stay on top of the ball at times, leading to command problems. However, he is very athletic and not as awkward as one may expect, so he has a good shot at correcting this issue.
8.) Ty Gonzales B-
Gonzales is yet another electric high school arm that the Jays drafted in 2012. If nothing else, Gonzales has one of the best 1-2 punches in his fastball and slider than any other prep arm from last years amateur draft. Gonzales is undersized, but when he rears back he can get his fastball all the way up to 97. He can keep his fastball in the 91-93 range even in the late innings of starts. His slider is a wipeout pitch that he had a lot of success with as an amateur at Madison High in Texas. The most concerning part of Gonzales game is his max-effort delivery. There are so many moving parts for every pitch, including a violent head bob. While this hurts his command, the scarier thing is that I feel their is a Tommy John Surgery waiting to happen for him. He has not thrown a change up yet, and unless that changes I feel that he is destined for the bullpen.
9.) Alberto Tirado C+
Toronto made several big splashes when they signed Jario Labourt, Jesus Gonzalez, and Dawel Lugo in July of 2011. But they also signed Alberto Tirado, a skinny pitching prospect who slipped under the radar amidst all the big names. Tirado has seen a huge spike in velocity since signing, and now he looks to be the best of the bunch. He has a quality three four pitch mix, with his fastball being his best offering. His heater sits in the mid 90's and can peek at 96. He commands his fastball very well and keeps it low in the zone. The Jays lowered his arm slot, which added a lot of depth to his power slider and generated a lot of swings and misses for him. He also throws a curve and change up which are a step behind his other two offerings at this point.
10.) Sean Nolin C+
If you have not heard of Sean Nolin yet, put him on your sleeper alert for 2013. He burst onto the prospect scene in 2012 with a strong season where he dominated High A and earned a late season promotion to AA New Hampshire. Nolin has a solid 6' 5" frame and a bulldog approach on the mound. He attacks batters with 92-93 mph fastball. His change up and hook are also average pitches. Nolin won't anchor a rotation for anyone, but if you're looking for a big, sturdy innings eater to fill up the 4 or 5 slot, he is your man. Nolin will be 23 next year and probably will again in New Hampshire. A September call to the bigs, however, is not out of the question.
11.) Dwight Smith C+
Dwight Smith is another guy who had a bad year, but don't let that fool you. While he probably would not have made the cut for this list before the trades, he is still a good prospect who could hit near the top of a big league lineup. He is more polished than one might expect from a guy recently drafted out of high school. Smith is a pure hitter with a pretty swing and he manages to keep his bat on the ball all the way through the zone. Smith has only average power, but he has quick hands that may lead to more down the road. He is not a burner, but he moves well on the diamond and may get the chance to stay in center. If not he could slide over to left, where he has the arm strength to still be valuable.
12.) Matt Dean C+
Matt Dean fits the bill for a big league third baseman perfectly. He was considered the best third base prospect in all of the 2011 class, but since he was being recruited heavily by the University of Texas, he slid to the 13th round. His plus raw power is adequate to profile well at the hot corner or any other position. Dean possesses a strong arm and makes crisp and accurate throws across the diamond. He played short stop in high school and is athletic enough to make most plays at third. Dean is a pretty big guy, 6' 3" and still growing, so speed is not really part of his game. He did not really get off to a great start in his professional career, but since he was held back in extended Spring Training, 49 games is not a large enough sample size to gather any long term conclusions.
13.) Franklin Barreto C+
Barreto was the top player of on almost every clubs' board for the 2012 International Signing Period, and the Blue Jays were fortunate enough to be the winning bidder for his services. Barreto has put up monster numbers for every Venezuelan National Team in international competition since turning 10, and has one a slew of MVP awards for his performances. He hit two home runs off Team USA in the 16-U World Championship last year as well. Since he is so young, it is really hard to project what kind of player he might become, but with his short swing and quick hands some scouts predict that he could hit .300 in the big leagues. Barreto could pose as a future threat on the basepads as well, with speed being a plus-plus tool for him. He lead the world with 8 steals in as many attempts in international competition in 2011. Because of his small stature, Barreto does not really profile as a slugger. He has excellent bat speed that should allow him to get the most out of his body. I would not be surprised to see him hit 15 home runs annually. Defensively, second base and centerfield both appear to be good fits for Barreto in the long term.
14.) Santiago Nessy C C+
As an amateur Nessy's defense was heavily scrutinized, but now their is now doubt that he will be able to remain behind the plate. He has a cannon from behind the plate, and he threw out a third of the runners who ran on him last year. His blocking and receiving skills have also improved since signing with Toronto. In addition, he is bilingual and communicates well with both American and Latino players. Offensively, I wouldn't expect Nessy to hit for a very high average. In split time between the Appalachian and the Northwest League he stuck out at a 30% clip and compiled just a .236 average between the two stops. However, Nessy has some intriguing power potential. He has very quick hands that translated into a .456 slugging percentage in his time with Bluefield. He also launched 8 homers in just 160 at bats. For me, Jarrod Saltalamacchia comes to mind as a comp for Nessy.
15.) Kevin Pillar OF C+
In a year where a lot of Blue Jays prospects didn't put up numbers to match their prospect statuses, Kevin Pillar probably had the best year of any player on this list. Pillar doesn't exactly fit the ideal prospect mold, he is maxed out physically and already 23 and still in A ball. He flat out raked in 2012, hitting .323 between Lansing and Dunedin. He also stole 51 bags. Don't expect Pillar to put up those monster numbers as a big leaguer, but he could be a really good 4th outfielder or even a second division starter if everything breaks right. He is not a slugger, but both his hit and speed tools are above average and he has a great feel for the game that allows all of his tools to play up.
Next Five: Adonys Cardona RHP, Mitch Nay 3B, Deck McGuire 3B, Christian Lopes 2B, Anthony Alford OF